The TJG Production Story...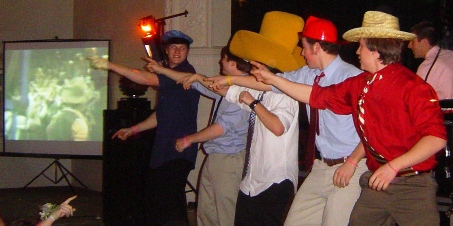 TJG Productions was started in the fall of 2001 by a sophomore in high school. Since then, TJG Pro has successfully entertained at hundreds of school dances and private parties around northeast Ohio. We are experienced in planning events for young elementary school students to adults.
All TJG Pro songs are clean radio edits, providing you a safe, worry-free night. Requests for specific songs are taken during the event, and a list of available music can be provided prior to the event. From elementary school dances, to 50th wedding anniversary parties, TJG Productions has the experience.